Beautifully written leads, features and interviews from our team of award-winning veteran journalists.​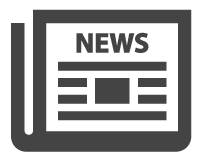 Journalism
Our journalistic credentials are second to none.
We've worked across some of the biggest regional newspapers in the UK and US; freelanced for the trade press and overseas magazines; worked as video journalists and contributed to travel, feature and business pages.
We're available for commissions – from in-depth business profiles to human interest features.
​​Mary is a determined and highly skilled media professional who was a key member of the Liverpool Echo newsroom. Her tenacity and dedication meant she brought in countless exclusive stories as well as developing a strong network of contacts.
During my dealings with Mary as a PRO, I always found her to be fair, open-minded and accurate in her work. Her research and 'get to the point' abilities were especially impressive.
Mary is, without doubt, one of the finest journalists I have ever worked with. Determined, intelligent, resourceful and an accomplished writer and videographer she has always gone the extra mile to ensure that her work was the most polished, thorough piece of journalism possible. Her excellent (award-winning) work standards and personal commitment mean I have no hesitation in warmly recommending her.